Center for Christogenesis Board
Ed Bacon
Board Member
Ed Bacon is an Episcopal priest whose central passion is teaching that Jesus embodied a Love-based life as opposed to a fear-based ideology.  Stemming from that foundation, Ed teaches the Oneness of all creation, rethinking Christianity as non-bigoted, science-friendly, interfaith, and grace-based. Ed also promotes peace and justice for all regardless of race, gender, religion, or sexual orientation.
After his 2016 retirement from 35 years of being senior priest of Episcopal churches, Ed continues his priesthood as speaker, retreat leader, consultant, and writer. His longest tenure was leading All Saints Church in Pasadena, California for 21 years. From January 2019 until July 2021, he was Interim Rector of St. Luke's Church, downtown Atlanta, where Ed was ordained in 1983.  He also served as Mercer University Campus Minister and Dean of Students; St. Mark's, Dalton Georgia, Rector; and Cathedral of St. Andrew, Jackson Mississippi, Dean.
Author of 8 Habits of Love, Ed has been a guest host on Oprah Winfrey's Soul Series (Oprah & Friends Radio) and a guest panelist in the Spirituality 101 segment of The Oprah Winfrey Show's "Living Your Best Life" series. Ms. Winfrey named Ed Bacon a "Soul Teacher" on her "SuperSoul 100" list, a collection of "100 awakened leaders who are using their voices to elevate humanity."
Ilia Delio
Ex Officio
Ilia Delio, OSF, PhD, Founder of the Center for Christogenesis, is a Franciscan Sister of Washington, DC and American theologian specializing in the area of science and religion, with interests in evolution, physics and neuroscience and the import of these for theology.
Ilia currently holds the Josephine C. Connelly Endowed Chair in Theology at Villanova University, and is the author of twenty books. Ilia holds PhDs in Pharmacology from Rutgers University and in Theology from Fordham University, as well as two honorary doctorates, one from St. Francis University in 2015, and one from Sacred Heart University in 2020.
Learn more about Ilia by clicking here.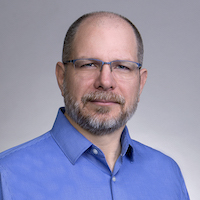 Brian Graham
Board Chair
Brian Graham has been on the Center for Christogenesis board of directors since 2019. He is an equity partner at the global law firm of K&L Gates, LP where he heads the firm's US corporate immigration practice. Brian is an active member and has served on the board of the Church of Conscious Harmony in Austin, Texas. He was formerly a member of St John Neumann Catholic Church in Austin where he was involved in Christ Renews His Parish adult ministry and Youth Enrichment Services (YES) youth ministry. Brian is an avid reader and student of Thomas Keating, Thomas Merton, David Hawkins, Richard Rohr, Cynthia Bourgeault, David Bohm, Ilia Delio and Teilhard de Chardin, among others.
Frank Sasinowski
Board Member
Frank is honored to have served on the Board of the Center for Christogenesis since its founding. Frank has been or is on the boards of other non-profits including 2 that are spiritually related: the Shalem Institute & Catholic Medical Mission Board & some related to science & health: ARM Foundation for Cell & Gene Medicine, National Organization for Rare Disorders; Everylife Foundation for Rare Diseases & United States Pharmacopeia (USP). Frank is a graduate of Richard Rohr's Living School, started an ecumenical centering prayer program at his Reston, VA church & led a non-denominational meditation program at northern VA's largest residential mental health facility.
Frank assists industry & patient organizations in developing new medicines & has helped secure FDA approval for hundreds of new drugs, mostly for very serious & rare diseases. Frank is an Adjunct Professor of Neurology at U. of Rochester medical school & has a BS (biology/genetics, Cornell), MS & MPH (U. of Cal. @ Berkeley) & JD (Georgetown).